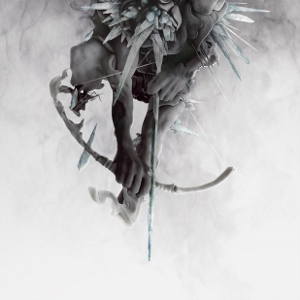 'The Hunting Party' is Linkin Park's sixth full length album and a record that harks a return to form for the infamous Shinoda and Bennington led six piece. Whilst the undeniable 'Hybrid Theory' and its slightly less attractive follow up 'Meteora' helped to define the nu metal genre in the early noughties, the band saw fit to explore different creative realms in the years following. The careful balance of razor sharp riffs and ethereal electronica soon fell in favour of the latter, and by the time 2010's 'A Thousand Suns' was on the radar, there was a notably sharp divide in the band's fanbase. Intended as an antithesis to the copycat nature of many a modern rock band, the new album promises to deliver the next logical step of the early era LP songbook.
Tracks like opener 'Keys To The Kingdom' and 'War' usher the rock back in with a vengeance, meshing elements of Bad Religion-esque punk beats and the grittier side of Bennington's vocals to a thrilling degree. It's heavy Linkin Park but not as we know it. 'Until It's Gone' feels like a pick from the 'Minutes To Midnight' era, but done to a greater effect. Lyrically it's amateur hour, but rich in instrumentation none the less and shows a maturer understanding of the electronic/rock cocktail they've spent years perfecting.
Tunes like 'All For Nothing' and 'Wastelands' go to show that LP haven't entirely given up on old methods either. They both play confidently on the familiar hip hop stylings of Shinoda and act as an instant throwback to golden oldies like 'With You' and 'Points Of Authority'.
The only track I'll openly write off is 'Guilty All The Same'. It's a really odd choice of single, touching on elements of 80s metal and thrash throughout. The harmonised guitar lines and pounding snare hits never quite connect, making for little more than a so-so tribute to the track's apparent influence. Oh, did i mention Rakim's gimmicky guest appearance? Nah, there's not much point.
The album as a whole delivers a surprising balance of forward thinking and nostalgia. It's good to see Linkin Park find new ways to be, in a very base sense, a rock band. Yet they're not afraid to cast a fond nod to their back catalogue and the material that propelled them to the forefront of the scene. We didn't want just another 'Hybrid Theory'…but it was due time for LP to dig out the drive pedals again. This'll do nicely.
'The Hunting Party' by Linkin Park is out now on Warner Bros. Records.
Linkin Park links: Website|Facebook|Twitter
Words by Joe Danher