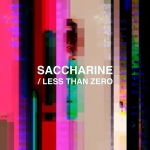 The London based hardcore mob Last Witness have been doing the rounds supporting some of the music scene's best acts including Every Time I Die, Stray From The Path, Your Demise and The Devil Wears Prada; they're shaping up to be a top UK act.
What we have here are two songs part of a 7" vinyl release that has been put up online for fans to download for free. Both songs follow from their full album release 'Mourning After', and both of them pack a punch straight to the ears.
'Saccharine' starts off with some fast drums and plenty of heavy riffs. Lead vocalist Theo comes through with some powerful screams backing up the heavy sounding drums and bass lines. Second track 'Less Than Zero' powers through with a catchy sounding riff at the start and then goes into the same heavy style sounding breakdowns with plenty of double bass pounding through the riffs.
The two songs are a nice new addition to the Last Witness catalogue and no doubt fans will go mental for them at live gigs but it is nothing new. The same chugging guitar riffs that pad out both songs last four minutes each and could have easily been cut down.
If you enjoy your riffs heavy, guttural vocal screams, heavy sounding drums and plenty of guitar breakdowns then check out thebyse two songs and lose your mind.
2.5/5
'Saccharine/Less Than Zero' by Last Witness is available to download for free online now and is released on February 25th on 7" on Holy Roar Records.
Last Witness links: Official Website|Facebook|Twitter
Words by Aaron Wilson.