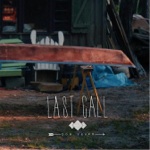 There's an air of growing love softly swirling around Internet music communities surrounding Las Vegas-based pop-punk outfit Last Call. Having released their 'Stay On The Outside' EP more than a year ago, the quartet re-emerge on the scene with their début album 'Dog Years.' Big phrases like "pop-punk album of the year" are giving the idea some momentum, but let us be the first to suggest cautious approval.
'Dog Years' is packed with pacy, Starting Line-esque instrumentation with a hint of The Dangerous Summer with regard to the main vocalist (though he often shares duties with a colleague here) and the band rarely venture too far away from the blueprint. In itself, the somewhat safe characteristic of their music isn't necessarily a bad thing since it allows them to produce some solid, if unoffensive, tracks such as 'Generation Gap' and 'Bones.' On the other hand, as soon as the band inject some real pace and a hint of grit, as is the case on 'Braid,' there's a legitimate air of welcome urgency about them.
However, it should be noted that some people (this writer included) might find the lyrics' earnestness a little too forthright. Some might even argue that "And when I die there'll be no trumpets/no resounding noise/I'll say goodbye if I have time/if not you know I loved you all my life" is a little on the overly dramatic side ('No Bridge Back'). That being said, their commitment to this particular lyrical aesthetic comes off at times when the themes addressed happen to be a little less melodramatic themselves. This writer would suggest 'Breathing Fire' and its emphatic deconstruction of the reasoning behind writing emotional songs as a successful example.
Without reinventing the wheel, Last Call do a lot of things right, and experienced pop-punk audiences will surely find in them the potential for great things. As things stand, 'Dog Years' showcases the band's ability to craft energetic and emotionally-direct pop-punk with brash confidence. Fans of the genre will devour this album but for anyone outside aficionado status, a little fine-tuning and maturing might be just what these guys need to truly become engaging, as well as heartfelt.
3/5
'Dog Years' by Last Call is out now on Broken Arrow Collective.
 Last Call links: Website|Facebook|Twitter|Tumblr
Words by James Berclaz-Lewis (@swissbearclaw)