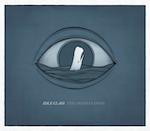 Hailing from Munster, Germany, anthemic punks Idle Class gear themselves up for the release of their debut full length, 'The Drama's Done'. Eighteen months of touring, an EP and ploughing all of their energy into this project has certainly delivered. A ten track album filled with relatable subject matter and huge punk rock grit? That definitely sounds great on the tin, but what's the verdict?
Here's a breakdown on the band's sound. Taking cues from the likes of Polar Bear Club, Hot Water Music and The Flatliners, Idle Class ride along a chorus filled and catchy flow that is wrapped around in a fast melodic punk pace. Vocally, there put a unique spin on the gruff/clean co-operative partnership; the raw throated yells slide nicely with the higher clean vocals. Overall, there is a sense that the band aims for the peaks of the Himalayas, with no shortcuts, just honest ambition.
Highlights of the record include the beginnings of 'Han Shot First' and 'Pass on the Bottle'; the former backed by an ear catching drum pattern and the former plucked with a sweet acoustic flow. Both succeed in drawing the listener in and knocking them back with heroic punk energy. Credit should also go to the slick pulsating nature of the bass line as it helps to retain a latching consistency for the listener.
If there was anything to be said about the album's weaknesses that prevent it from being very good to brilliant, it would be a lingering repetition. For example the unified group vocals that crop up on the majority of the record sounds upliftingly wonderful but predictability sneaks in slightly. Also, the style which the band utilise is quite familiar. Don't get me wrong, the band have a firm hold of it, but there comes a point when styles begin to get formulaic and freshness is needed. Regardless, perhaps the band could innovate themselves in future releases.
As a whole, 'The Drama's Done' is a very good album reflecting all of Idle Class' qualities: unifying group choruses, a fast melodic punk tempo and co-operative gruff/clean vocals. The band delivers this with such ambition and delight that it's hard not to feel a warm fuzzy feeling of satisfaction. The relatable subject matter on experiences of the past, one's values and personal growth is sure win the heart of all melody loving punks. However, there is a missing quality of uniqueness to a style that is seeing its retirement days, plus a lingering repetition; this is still early days for the band so musical exploration and fine tuning is still open at this point. Overall though, Idle Class has delivered a consistent release which will delight.
3.5/5
'The Drama's Done' by Idle Class is released on 21st October through Blackstar Foundation.
Idle Class links: Facebook
Words by Aaron Lohan (@ooran_loohan)