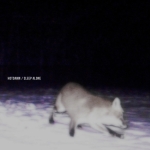 This is up-and-coming South Wales pop-punkers Hot Damn's third release, 'Sleep Alone'. This eight track mini-album finally starts to deliver on what the band have been promising in live shows and marks the band out as one of a fresh crop of Welsh pop-punk bands including fellow countrymen Neck Deep. There is more than a hint of Transit to the record, with tinges of their native Wales also showing through (Funeral for a Friend seems to be a distinct influence also, as well as cult British band Basement.)
'Sleep Alone' showcases a sound that is more refined than their previous two releases and sees the band finally settle into a distinctive creative style. It opens with 'Sincerity', a brooding Transit-esque guitar riff making way to desperate vocals and an urgent yet catchy chorus. This theme continues into 'Worn Out'. The band produces intelligent pop-punk with not just heart, but soul too.
'I'd Hate Me Too' settles into a groove that is half-'Suburbia'-era Wonder Years storytelling and half-You Me At Six rock anthem. It's a great space to occupy and it produces the most accomplished moment on the album. The band are at the best when they straddle the bleak and the joyous; often the bleak appears to win out but with an undercurrent of catchy, smile-inducing pop-punk hidden just under the surface.
Closing the album is 'Nosebleed'. Masterful and melancholy, it opens with palm-muted guitars and a haunting guitar riff before launching an all-out assault to leave an impression on your memory which it does with some aplomb.
This is a self-assured and confident release that certainly rises above the ordinary. In my opinion, this band are the best of the current crop of pop-punk bands coming out of Wales; they may lack the hype of Neck Deep but these guys are hot, damn! (Honestly, it's better than my awful wordplay makes it seem.) If you're a fan of honest, infectious punk rock in the style of Transit, Basement et al you'd be doing yourself a favour in searching out 'Sleep Alone'.
4/5
'Sleep Alone' by Hot Damn is released on 26th March through We Are Triumphant.
Hot Damn links: Facebook|Twitter|Bandcamp
Words by Tom White.