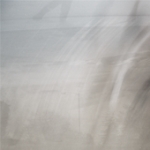 When asked the question "why should our readers check out Harbour" in a previous interview with Already Heard, the band suggested listening to them "For something that feels truly fresh and honest. If you want to hear some people saying some things that they really mean and that really mean something to them". Intentionally or not, the statement criminally downplays the authentic distinctiveness and quality of their sonic universe. Their 'Morning' EP should swiftly make amends for that particular omission: it should now be plain to see.
Harbour deal in personal stories, communicated through lyrics that are somehow cryptic but also vivid, with regard to the images they paint. However, the most striking aspect of the band's lyrics certainly resides in the particularity of its delivery. Indeed, the Cheltenham boys have a knack for harmonies and they're not afraid to make use of them at virtually every turn, to the delight of amateurs. Now, take these beautifully-sung elusive lyrics and fit them into a sparse, ambient sound that probably owes a little to Manchester Orchestra's style pre-'Simple Math' with an anthemic quality that might owe to the same band's latter stage. The comparisons really only apply to form and structure though, because Harbour truly fit in their own little niche. 
'To The Water' commences with a soaring melodic false-start before suddenly cutting to soft voices over sparse instrumentals. From there, Harbour slowly build up melodically with keys and guitars, as well as additional choir-like vocals and progressively bigger-sounding drums. It's an effective crescendo and a solid opener packed with memorable lines. 'Dear God' is, though this is stating the obvious, a conversation with a supreme omniscient being. In comparison to the previous track, the sonic space is filled with a little more substance, while still adhering to the band's willingness to keep it simple. Probably the EP's least-strong track, if you will. 
'Guide Me In' is a track of softness and sweetness. Solitary kick-drum and summery strumming are gradually joined by a couple of melodic guitar lines and cymbals. The real focal point here is the vocals, with harmonies aiming directly at the heart and some tasty "oo-oo-oohs". Something of a jovial intruder in the EP, it is nonetheless welcome. 'Almost Home' wavers between sparse and overwhelming sections, effortlessly shifting between mournful keys to soaring atmospherics. It is certainly Harbour's most versatile song, but some might see the lack of unity as an error, though it  can't be faulted for holding the listener's attention. 
The EP closes with 'Colder', one of the band's four previously-released singles. A simple guitar progression guides the opening third of the song, dueling vocals intertwining around its spine. Suddenly exacerbated, the emotional lyrics lead into an emphatic wall of sound and sentiment. A track of beautiful craftsmanship, 'Colder' status as a single seems appropriate in that it brings together the duality of their style but with better results than on the previous track. 
'Morning' EP is a triumph. Harbour have had no difficulty in finding a confident and personal sound considering they haven't been a band for that long. Emotional without being melodramatic and atmospheric in all the right ways, my eyes and yours should now firmly be locked on to these guys. If not big just yet, expect exciting things nonetheless. 
4.5/5
'Morning' EP by Harbour is released December 10th on IStartedTheFire Records.
Harbour links: Official Website|Facebook|Twitter|Soundcloud|Bandcamp
Words by James Berclaz-Lewis (@swissbearclaw)