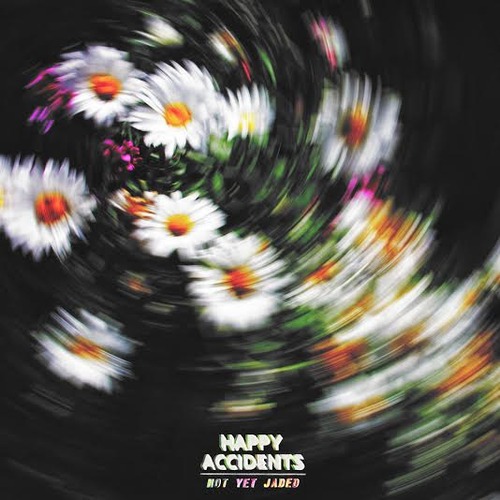 The world of indie-punk is a pretty high stakes these days. With the likes of PUP, Martha, Great Cynics and the fantastic Front Bottoms doing the rounds you better bring your A-game to the table. Southampton three-piece Happy Accidents are game for the challenge, releasing this debut EP only 10 months after they first entered a practise room together.
There's a real punchy punk simplicity to their tunes with a sharp twist of contemporary pop understanding, which very much evokes 'American Idiot'-era Green Day. At the same time however, much about their sound feels very rootsy and unembellished, recalling The Clash and The Pogues. The latter comparison comes chiefly with reference to the very nasal vocals which are definitely going to immediately divide opinions about the band.
For me, they are grating and admittedly do diminish my enjoyment of the music. They are distinctive and definitely have more character than 80% of bands out there, but they are as marmite as you can imagine. These tracks are full of smart and sharp melodies but are somewhat lacking from a lyrical point of view with some heard-it-all-before themes.
Not Yet Jaded by Happy Accidents
When your music is so structurally simple you can't underestimate how strong the songwriting needs to be to create a unique sound and make a real impact. Happy Accidents are clearly looking for that Billy Joe Armstrong charm but their sound still has a long way to go to achieve the identity and vibe that they're looking for.
Happy Accidents are full of youthful vigour and energy and for a band that formed so recently this is an accomplished debut. They've got plenty of time to refine their sound before thinking about a full length, and in the meantime as long as you can take the vocals, there's a good chance you can get on board with this.
3/5
'Not Yet Jaded' EP by Happy Accidents is out now.
Happy Accidents links: Facebook|Twitter
Words by Alex Phelan (@listen_to_alex)