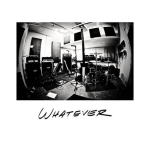 Hailing from Massachusetts, Half Hearted Hero have been battling it around since 2005 and are now gearing up for third release 'Whatever' to be unleashed upon the world in early 2013.
'Untitled' kicks off with huge, chunky guitar riffs layered upon rhythmic drumming and within the opening chords of this three-minute song, it seems that most will have worked out what Half Hearted Hero sound like. They throw massive sing-a-long choruses with catchy hooks into the bag, creating tracks such as 'Vessels', a song that is almost straight-up pop-punk containing rather bouncy verses. And in complete and utter contrast, there's 'Faint Feeling', an astounding acoustic track that's just shy of a minute and a half. Vocalist Anthony Savino employs melodic vocals for this, teasing out emotional lyrics for this ballad.
During the course of 'Whatever', comparisons to bands such as Transit and The Story So Far will not go unheard of. 'Framework' and the ever frenzied 'Good Terms' couple bone shattering riffs with vocals that just blister with raw energy.
Signing off with title track 'Whatever', Half Hearted Hero have churned out a very enjoyable record for all – there's no doubt about it. However, it seems a bit stale, what with the surge in the pop-punk trend in recent years. It's quite a shame to think this, especially when taking into consideration that they've been playing this game for nearly eight years now.
3.5/5
'Whatever' by Half Hearted Hero is set to be released on 15th January 2013 via Animal Style Records.
Half Hearted Hero links: Facebook|Twitter|BandCamp|Merch
Words by Jessica Tagliani (@JessTagliani)