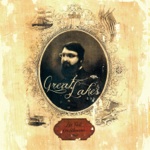 Every now and then I enjoy a bit of gruff punk; Hot Water Music, Off With Their Heads, Dear Landlord. But the problem I often find with it is that it all sounds the same. Boston's Great Lakes USA then; it's alright and it's musically capable, but I found myself utterly bored by its formulaic approach to "gruff punk".
From record opener 'No Girlfriends', 'Live Fast, Die Whenever' is stale. Maybe I'm jaded and just don't get it anymore. It's a haze of power chords, pounding drums and throat straining vocals. This used to be right up my street, but tastes change and mature. Lyrically it's a bit cliché too. Self-deprecating lyrics of lost love and wanting to change your mistakes. I'd rather change the record. 
<a href="http://blacknumbers.bandcamp.com/album/live-fast-die-whenever" data-mce-href="http://blacknumbers.bandcamp.com/album/live-fast-die-whenever">Live Fast, Die Whenever by Great Lakes USA</a>
It chugs along in a similar fashion throughout, aping its predecessors records, a couple of tracks showed promise. The faster ones that seemed to just push forward worked better than the others 'Rambling Dudes Forever' and 'Drink and Stagger' stood out as the most interesting. They rage along at a breakneck pace, drums and guitars just racing forward pushing through everything in their path, it works well, and more of it would have been welcome. If the band had put those two tracks on a split I'd have probably dug that.
It's not that Great Lakes USA are a bad band, not by any stretch, the vocals are decent, the musicianship is good, with some interesting guitar work and driving drums. The problem is there are just too many bands doing this. I've heard it all before, and I don't have much desire to hear it again.
1/5
'Live Fast, Die Whenever' by Great Lakes USA is out now on Black Numbers.
Great Lakes USA links: Facebook|Tumblr
Words by Ryan Clayton (@Clayton_Ryan)