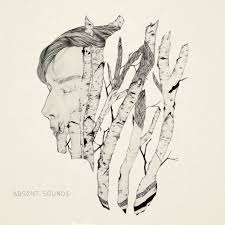 Triple Crown's roster is probably the strongest it has been for a number of years and 'Absent Sounds', by Californian rockers From Indian Lakes, proves there's plenty of depth and variety to the bands they're working with.
Probably the first thing that strikes you about From Indian Lakes is Joey Vannucchi's frankly ridiculous voice. It's the sound of a bona fide pop star and has such incredible range and texture that it is the clear focal point on a sprawling and beautifully-constructed record. It's the sort of voice where you find yourself hanging onto every word or lyric, often to the detriment of the music.
Fortunately, from a musical point of view, 'Absent Sounds' is also sufficiently interesting and challenging, so it never feels like a vehicle for Vannucchi's voice. Instead, you have a record which has clear appeal but which isn't going to give you everything on a plate and will make you invest to get the most out of what it has to offer.
In fact, From Indian Lakes, remind me of Azure Ray, with a concerted effort to make arrangements interesting while Vannucchi's vocals try to steal your heart. For example, the opening track 'Come In This Light' could happily live on 'Hold On Love', and you could just imagine the arrangement swirling around Orenda Fink or Maria Taylors vocals just as it does Vannucchi's.
Due to the nature of the record, there are a few other similarly low-key songs, and while they all remain swooningly brilliant and mesmerising ('Runner', 'Awful Things' and 'Search For More' in particular), they don't quite match the opener's intensity.
But what From Indian Lakes do very well is switch things up rather nicely. 'Fog' sees them inject a little bit of pace to proceedings while 'Sleeping Limbs' and 'Label This Love' have an off-kilter post-rock vibe. In these moments they recall My Morning Jacket, and fans of Jim James' rockers will certainly find an appeal in From Indian Lakes.
If there's one criticism, it's that it feels a bit too robotic in places. It's just too well-constructed and played and I'd like to see it a bit rawer. That said, 'Absent Sounds' still retains all of the beauty of a work of art, even if it never quite has the feel of it.
3.5/5
'Absent Sounds' by From Indian Lakes is out now on Triple Crown Records
From Indian Lakes links: Website|Facebook|Twitter|Bandcamp
Words by Rob Mair (@BobNightMair)