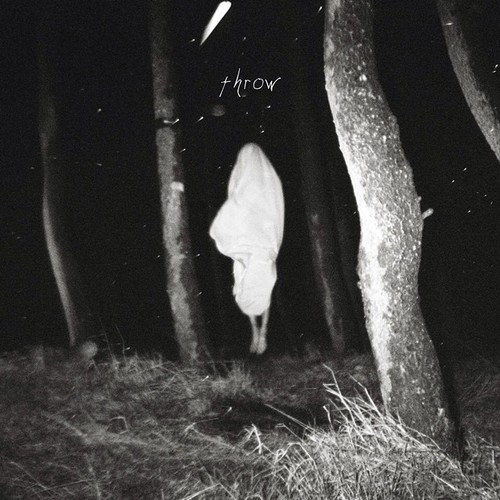 In the music world 5 years can be a long time, especially in the current age where new bands are cropping up week in week out. If you're not being active and releasing new music, you're for the most part forgotten about amongst the masses. It becomes even more of a challenge when you do come round to releasing new music. Yet for Flood of Red they're willing to step up to the challenge.
After undergoing a slight lineup change, FOR have returned with 'Throw', their first full-length release in 5 years. Their return sees the Scottish group expand on the atmospheric elements of previous releases, giving the record a sense of consistency.
The opening title track eases you in with drifting guitars and airy vocals from Jordan Spiers. It eventually explodes with distorted guitars dominating before concluding with sharp chords and distant screams. It's a powerful opener and sets the tone for the rest of the record.
Throughout the album, the band's use of dreamy, atmospheric elements take center stage. 'Hiding Out' is an early highlight and emphasises the aforementioned style. Twinkling guitars, tender vocals, and charming soft piano keys. The whole package is a fulfilling listen.
Recent lead single 'Lashes' is up next and hints at the band's return to their former post-hardcore style. With it's driving melody and striking instrumentation, it encompasses a powerful sound that somewhat wakes the album from its dreamy self.
One characteristic you will notice from listening to 'Throw' is the band's technique of highlighting each other's part. 'Cutting Limes' emphasises Dale Gallacher's keys and the stirring guitar work by Sean McGroarty and Ross Taggart. Whereas 'The Treasury (I Have Lost)' is a tight, strong track that is captivating.
Although 'Throw' has its strong moments, the band's slow burning approach on tracks like 'Ye Die, Ye Die' and the concluding 'White Russian' sends the album into a lull. On first listen their expansiveness is welcomed with open arms, however the idea soon loses it's impact and isn't as compelling as you had hoped for.
Without a doubt, FOR have taken great care with the 9 songs on here, yet the somewhat overuse of atmospheric parts, at times, dominates 'Throw'. I guess you could say they lose their initial impact, which is a shame when you can tell how much craftsmanship has gone into these songs.
So will 'Throw' put FOR back amongst the big guns of the emerging young British rock scene? Probably not. Have they grown as a band in the past 5 years? Certainly. Musically, 'Throw' has a sense of consistency and at times can be thoroughly powerful. They've untied themselves from the post-hardcore sound of previous releases, and have become more expansive.
However ultimately after a few listens, 'Throw' fails to keep hold of your attention. Nevertheless, I'm sure the band's return will be welcomed by some, and perhaps most significantly, there are ideas on 'Throw' that have the potential to be expanded and become more effective in the future.
3/5
'Throw' by Flood of Red is out now on Superball Music.
Flood of Red links: Website|Facebook|Twitter
Words by Sean Reid (@seanreid86)