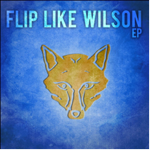 If there has to be one genre of music that is over saturated and copied over and over again it has to be pop punk. Although I can't moan as pop punk has brought us some of the best bands out there at the moment like The Wonder Years, The Story So Far and The Swellers. For Leicester's own Flip Like Wilson they are a good sounding new pop punk band, not too over trying, catchy and the lyrics are well structured.
First up is 'Millionaires' which starts off with a catchy lead guitar part and some heavy sounding riffs. The riffs chug along and flow well with the melodic lyrics "we'll hit the road like millionaires" with an added piano near the end of the song it is one of the EP's best and promising songs.
<a href="http://fliplikewilson.bandcamp.com/album/flip-like-wilson-ep" data-mce-href="http://fliplikewilson.bandcamp.com/album/flip-like-wilson-ep">Flip Like Wilson EP by Flip Like Wilson</a>
Up next is a song that shows off a faster side of the band, 'Consider This' with some fast drums and bass it brings in another element to the EP. Touching upon the subject of being the best you can be and the positive side of being in a band it's a nice little song.
'Lily' has to be one of the EP's most straight forward songs, about obviously as the title says a girl called Lily. The song itself is good with a straight forward simple power chord song structure with an added lead guitar part coming in now and again it's a nice song. It's just a shame the lyrics are a little bit clichéd about a relationship but it's to be expected as it's a subject that affects many people in life.
To opt to put a ballad on a small six song EP is a brave choice but 'Listen' works quite well and they pull it off, touching upon an emotional subject it is done with such sweetness and heart. Things pick back up with the slow intro led song 'I Couldn't Wait', leading to some heavy riffs and double bass drums it bounces along with added sweet melodic vocals.
Last but not least is the EP's strongest song '2011' with a heavy guitar and catchy lead it's a promising start to a song. Lyrically the song takes ideas from the likes of political punks Anti-Flag and Rise Against and touches upon current situations. Topics about being a student, Wikileaks and the government it's a great song with the catchy line "here's your government no-one voted for, public enemies, swinging the keys to the kingdom" sung at the end of the song, no doubt it'll be chanted by many a fan at one of their live gigs.  
Overall this is a great little EP with the mixture of fast, heavy, ballad and catchy songs it lets the band show off what they can do in just six songs. If the band produce some more songs like '2011′ and with plenty of touring behind them supporting more bands around the UK they could impress many people.
3/5
'Flip Like Wilson' by Flip Like Wilson is out now.
Flip Like Wilson links: Facebook|Twitter|Bandcamp
Words by Aaron Wilson (@soundslikeajw)