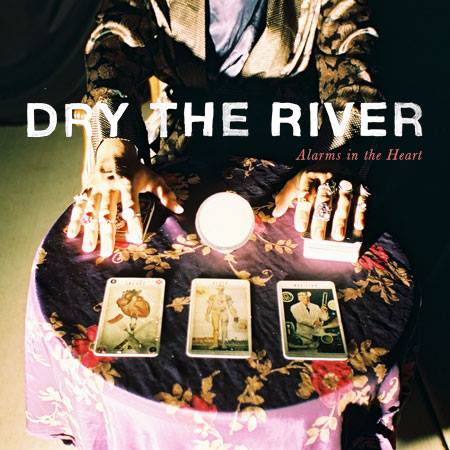 The serene beginnings of the title track make for a warm welcome to Dry the River's second album 'Alarms In The Heart'. Quickly expanding and evolving into the throws of the East Londoners' signature reverb drenched soundscapes, it's an opener that serves as an exemplary foreword to the rest of the album's unravelling.
In the most exposed moments of the record like the tender 'It Was Love That Laid Us Low' and the painfully beautiful 'Vessel', frontman Peter Liddle conjures a tranquility comparable to Jeff Buckley's 'Lilac Wine' and Scott Matthews 'Elusive'. It's a vocal performance that never falters. A guest appearance from former Delgados singer Emma Pollock lends itself well to the romantic sway and ambience of 'Roman Candle', whereas the more insistent, upbeat ventures like 'Rollerskate' and 'Everlasting Light' shift the focus onto the transcendent leads and folk-rock jangles of Liddle and guitarist Matthew Taylor. It's a tapestry of sound aided further by the pristine production and some wonderfully sparse, considered string arrangements from Valgeir Sigurðsson, perhaps best known for his work with Sigur Ros and Bjork.
There's very few modern artists able to evoke and create such grandeur in their writing. As with 2012's debut 'Shallow Bed', Dry The River's sophomore outing ably demonstrates what a vital band they are in the current climate. I'll await what they do next with great anticipation.
5/5
'Alarms in the Heart' by Dry the River is out now on Transgressive Records.
Dry the River links: Website|Facebook|Twitter
Words by Joe Danher