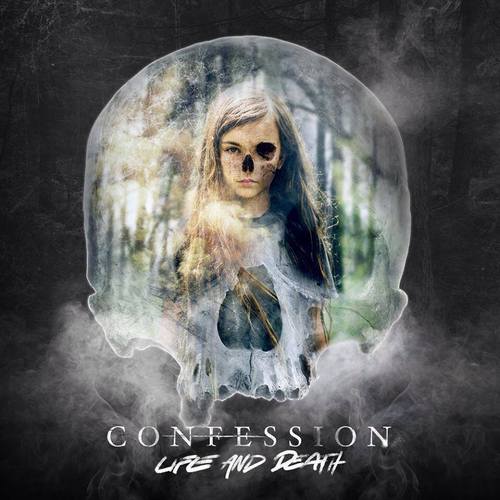 The whole metalcore genre seems a bit dated these days. Once you've heard one guitar chug with screaming vocals, followed by a beatdown, you've kind of heard them all. It is a genre that appears to have been left behind a few years. That is exactly the impression you get from Confession's third full length album 'Life and Death'. The album may be two years in the making but it sounds like the music was written two years ago. There seems to be no progression what so ever.
It is well publicised the struggles that vocalist Michael Crafter has had in his life, this still comes across clearly in the band's music. The emotion in the Confession frontman's voice is something that cannot be faked. Unfortunately, this still doesn't take away how mediocre the band's music is in comparison.
The first five tracks of 'Life and Death' almost just blend into one song of the same sound. There is no clear distinction between tracks and it makes the music come across as very repetitive. It is not until 'March 23' and 'Old Blood' that Confession finally step up a gear; there are still moments where the monotonous bass drops in, but generally these tracks show progression and leaning more towards the modern side of heavy hardcore.
Even though 'Life and Death' is meant to tell the story of Crafter's life over the past two years, struggling with life, death, illness, friendships and love. Apart from the title of the album the concept is a little bit lost. The only song this really comes across is 'Fear' where the whole album is truly embodied in one song. It may have taken Confession two years to release but the wait unfortunately was not worth it.
2/5
'Life and Death' by Confession is out now on Resist Records.
Confession links: Facebook|Twitter
Words by Tim Birkbeck (@Tim_Birkbeck)