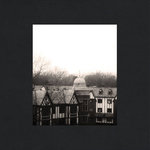 If nothing else, Cloud Nothings certainly cannot be faulted for being willing to change things up album after album. Of course we're not talking complete make-overs here, there's a strong and recognizable songwriting thread that's stood solid while the band's style morphed around it. The minimalistic lo-fi of the first two albums was replaced by Pixies-like vocal attack and instrumental aggression on their quite fantastic 'Attack On Memory'. On latest release 'Here And Nowhere Else', the signature clean-distorted guitars opposition almost entirely disappears for a style that focuses firmly on the latter. If the heights of their previous effort are starting to appear a towering fortress, 'Here and Nowehere Else' can perhaps lay claim to a warm and comfortable refuge two thirds up the mountain.
That shift towards fully embracing distortion is made immediately evident on the album's opening track 'Now Hear In'; the first chord strums absolutely drenched in delightfully filthy crunch a telling example of how much emphasis has been put on the texture of the instruments (though it could it could be really be narrowed down to the guitars). Easily one of the highlights of the album, the track – and really the whole of the album – manages to avoid burying any sign of melody under mountains of effects. What an unforgivable mistake that would have been given how thrilling those chorus melodies are. There's a sense that pervades the whole affair that the band consistently try to keep things as melodic as they possibly can in the verses, just to gain that extra jolt of pleasure when they eventually kick in (most obvious on 'Quieter Today' and, though perhaps to a slightly lesser extent, 'Psychic Today').
The reality, however, is that the second paragraph could work just as well as a reasonably accurate review for the record in its entirety. Having seemingly found a pace (fast and headfirst) that suited them, every track off the album is then an example of how resolutely they decided to stick to it. On one hand, when the emotion, melodies, textures and song-writing are strong – which is almost always -,one could argue that the lack of variation ceases to be an issue. Yet, as Umberto Eco famously put it in his pioneering cultural studies work, the satisfaction of the popular art form consumer is triggered by a combination of "similarity and variation", the comfortable predictability of the first providing a secure environment for the pleasurable piques of the latter's unknowability. It's fair to say Cloud Nothings have successfully accomplished that if their/his career is considered as a whole, but it is the similarity that ultimately looms over their latest album. I mean not to suggest people should stay away. In fact there's a fair chance people will find their favourite track of the year on here, more likely for them though is that they'll find it 8 times.
3.5/5
'Here And Nowhere Else' by Cloud Nothings is out now on Wichita Recordings.
Cloud Nothings links: Facebook|Official Website|Twitter
Words by James Berclaz-Lewis (@swissbearclaw)