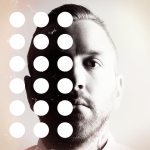 Now that we've waved a sad goodbye to Alexisonfire, we were more than thrilled to hear the news of the new City And Colour record; 'The Hurry And The Harm'. Mr Dallas Green himself has returned to his folksy, acoustic roots to produce yet another stunning release.
Mellow and truly beautiful from beginning to end, 'The Hurry And The Harm' is a perfect accompaniment to a relaxed surrounding with Dallas' soothing vocals complimenting the soft, acoustic tones of the record. With heartfelt lyrics, which can even be picked out from titles such as 'Death Song,' City And Colour tightly grabs hold of your emotions, giving them a good twist from time to time.
'The Hurry And The Harm' sees City And Colour experiment with acoustics and soft percussion, a blend that provides the tracks with a subtly energetic backbone, which, combined with stunning vocal structures generates an array of striking material. 'Thirst' is a stand-out track (although it's difficult to pin point favourites out of the collection), infectious with a slightly up tempo percussion beat; 'Paradise' is another gem on the record, opposing with gentle acoustic rhythms and peaceful harmonies.
City And Colour has done it again, birthing a rich and exquisite record that will no doubt pleasure the ears of anybody who listens to it. 'The Hurry And The Harm' needs your attention, because once you get your hands on it you're bound to be hooked on this beautifully crafted release.
4.5/5
'The Hurry And The Harm' by City And Colour is out now on Cooking Vinyl/Dine Alone Music.
City And Colour links: Facebook|Twitter|Website
Words by Hannah Gillicker (@HannahGillicker)