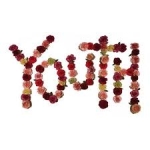 Like label mates Daylight, Michigan's Citizen have become prey to the leak; their new LP 'Youth' has been shared around unofficially like wildfire. Despite the nature of this calamity, it is easy to see… no, hear why. Still in their teens, Citizen have taken all experiences learned from touring and releasing two EP's to help craft a consistent debut full length. The sound of 'Youth' is driven by a moody melancholy flowing on themes of anger and isolation. It takes its cues from shifting elements of quiet and loud 90s style indie punk. Here, Citizen displays a natural touch to this type of music, which has almost been saturated to its wit's end over the last few years. In summary, the band does what they do well; they poured every drop of exhausted negative energy into a reflective requiem.
To put this summary into more detail, one should listen to each track to understand the honed quality of it. Opener 'Roam The Room' unfolds into a roaring punk energy before descending into a quieter, gloomy atmosphere, this shifting pattern continues in consistency. Contrast is certainly the key in Citizen's output as presented on 'The Summer' where croons collide in harmony with angry yells.
<a href="http://runforcoverrecords.bandcamp.com/album/youth" data-mce-href="http://runforcoverrecords.bandcamp.com/album/youth">Youth by Citizen</a>
'The Night I Drive Alone' and 'How Does It Feel?' have a gentle sway about them, with the furious punk fire coming in few tense bursts. Another positive to this record is how crisp and clear the production captures the tones and output of the band. A highlight of this is the whirring bass and guitar that begin 'Sick And Impatient;' it's moments like this that keep you attentive.
Overall, Citizen have released and created a solid debut full length, delivering on their promise and hype. It's reflective introspective tone couples perfectly with the indie punk stylings the band deals in. Any fans that have stayed with them from the beginning will be pleased with this delivery, and any sceptics will be persuaded otherwise. The only criticism I can give is that the band haven't broken new ground, however based on this LP's consistency, I am certain that they will grow into something grander. For now let us listen to what is on display here.
4/5
'Youth' by Citizen is officially out now on Run For Cover Records.
Citizen links: Facebook|Twitter|Website|Bandcamp
Words by Aaron Lohan (@ooran_loohan)