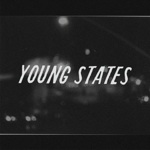 Citizen are a band that have never crossed my radar before, and I honestly can't understand why. I've listened to the album a couple of times, had it on in the background, and listened directly, to get a good idea of what to write about them, and they just stand out. I automatically thought of Brand New when I first listened, and they do have that sound, but not too much to be directly compared to them. They have the angst, the powerful songs and vocals that even when not knowing the lyrics you feel you can relate to, somehow. 
The album opens with 'Untitled', a song that doesn't hesitate in getting straight to the point. It shows what the band is about straight away, with shouted backing vocals that almost seem to get you to shout along, without even knowing the lyrics.
<a href="http://runforcoverrecords.bandcamp.com/album/young-states" data-mce-href="http://runforcoverrecords.bandcamp.com/album/young-states">Young States by Citizen</a>
I was about to mention the short length of the first song, but having looked at the length of the next song, the title track 'Young States', it seems Citizen are straight to the point, and with this way of writing their songs, you don't have a chance to get bored of the song. This track has a punk edge to it, without making it seem pop-punk, yet still having a Brand New edge to them. 
'I Still Shut My Eyes' is one of the standout tracks of the album, and it doesn't surprise me that there's an acoustic version included at the end of the album. The chorus reels you in, and won't let you forget this song – it would be ideal for a single. With shouted background vocals at the end of the song, it takes the song out on a high, and will have you singing along. 
It seems the tempo is brought down for 'Detached', but it breaks straight into the sound you are familiar with from the previous tracks before you think it's going to be a ballad. Citizen do seem to have a punk edge to them; the vocals almost shouted and the drums seem to edge towards it sometimes, but they have cemented their own sound almost in despite of it. 
'Right Through' is a slower song than the others, and shows that Mat Kerekes can sing, and that they can write a good slow song too. I don't want to say that they have a touch of emo to their sound, but I guess you could say the same about Brand New. Almost post-emo if anything. Just cooler, and much better.
The album continues with 'Drown', a song bringing the pace back, and one of the strongest tracks on the album. Another song that has an acoustic version at the end of the album – can't criticise, as it's a great song, and who doesn't love acoustic versions of rock songs? Once again reminiscent of Brand New with the backing vocals, but still keeping to their own. 
The album closes with 3 acoustic versions of songs, but the final song of the album is 'I'm Sick Of Waiting', a song that starts heavy, but breaks down to a song that shows their strength as songwriters, building up to a crescendo bringing the album to a perfect end. 
The acoustic versions of 'Drown', 'I'm Sick Of Waiting' and 'I Still Shut My Eyes' following the final song are a great way to end the album. Not entirely necessary, but shows Mat's voice in a different way, and shows the lyrics in a different light. 
Citizen have slipped past me somehow, and I'm not sure how. I'll be keeping an eye out for more of them in the future. 
4/5
'Young States' by Citizen is out now on Run For Cover Records. 
Citizen links: Website|Facebook|Twitter|Bandcamp
Words by Callum McPhee (@Callum0510)