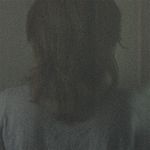 For those unaware, Bastions are in the midst of releasing two thematically connected EPs in a series titled 'Bedfellows'. The EPs included are: 'Part One: The Bastard Son' and 'Part Two: The Forgotten Daughter' (which I will be taking a look at in this review). The more observant among you will already be asking yourself what the difference between two thematically connected EPs (with a total of 9 songs spread over 29 minutes) and an album is. Well, in their explanation, Bastions claim that an album is a snapshot of time and that releasing two EPs over 12 months like this allows them to tell a story in a way that an album couldn't.
Bastions' brand of semi-melodic, overly distorted post hardcore has always been a sound that has eluded me. Not due to a lack of quality, but mostly to my utter exhaustion with the genre. I guess I was just introduced to them at the wrong time. It got to a point a few years back where there were far too many poorly executed bands of the same ilk, which despite positive reviews of this band in particular, was enough to steer me away from Bastions. Fast forward to 2014 though, and their name is one of the few from that scene and I still see people talking about, and I'm currently seeing it more than ever in fact. Anyway, I just felt like it was important for you, the reader, to know of my previous lack of interest in this genre particularly, before reading what I have to think about Bastions' new EP 'Part Two: The Forgotten Daughter'. I'll get on with the review now.
The EP kicks off with 'Empty Vessel', which I really enjoyed. Everything about this track worked and the thing I loved most was the chorus. The way everything contrasts from the verse is perfect. While the first verse musically feels fairly empty, with a not-so-strained vocal style accompanying an almost-clean guitar. As soon as the chorus hits the distortion is slammed onto the guitars, the drums are pounding and we're introduced to the more screechy, distorted, almost Defeater-esque vocal style we were expecting from the get go. It just feels like during the verse everything is plain sailing, yet when the chorus comes along everything falls into chaos – in the most perfect way possible. I must say, given my previous distaste and disinterest in the genre, Bastions get off to a good start with 'Empty Vessel'.
The next two tracks, 'Foreign Bodies' and 'Mother's Ruin', are more to the point and quite frankly, what I was expecting. I must say, having just been dazzled by 'Empty Vessel' I almost felt let down by 'Foreign Bodies' – which is surprisingly the first track Holy Roar are deciding to release. It felt thrown together and rushed, though that may be down to the fast pace of the song. It picks up pace right from the off and doesn't let up until the end and I think that could be seen as a negative thing. It seems to me that Bastions, on this EP in particular, are at their best with a slow drumbeat and sludgy guitar riffs which, almost acting as a way to redeem my interest, which is exactly what 'Mother's Ruin' offers. 'The Water Tower' does little wrong. In fact, it's only crime is not captivating me as much as the previously mentioned 'Empty Vessel' and 'Mother's Ruin' do. It does however, act as a nice way to lead in to 'Murmuring', our epic closer. It's drawn out guitar and vocal intro may put some listeners off, but if you stick with it, it makes for great listening and a fitting end to the 'Bedfellows' concept.
In summary, 'Part Two: The Forgotten Daughter' has three really enjoyable tracks on it. They seem well thought out and really make for a captivating listen. I just feel like these three tracks are being bridged together by two fairly run-of-the-mill almost needless tracks that did nothing to benefit the listening experience of the release. I'm sure they benefit the story that Bastions are trying to tell with this concept, but to be honest, I'm not too sure you'll find anyone enthralled by the concept quite as much as Bastions seem to be themselves. Having also listened to 'Part One: The Bastard Son', which 'Part Two: The Forgotten Daughter' is supposed to be accompanied with, I should point out that you shouldn't let the dips along the way during this particular EP stop you listening to the 'Bedfellows' series as a whole, as overall the good far outweighs the bad.
3.5/5
'Part Two: The Forgotten Daughter' by Bastions is released on 27th January on Holy Roar Records
Bastions links: Website|Facebook|Twitter
Words by Joe Hart (@raisedbywoofs)