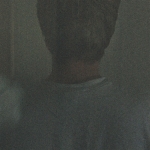 After a couple of years on the (seemingly) endless road playing many shows and covering many miles, Bastions return with their newest product made out of sheer, finger-breaking hard work and tireless passion. The 'Bedfellows' concept is a two part treasured relic from several recording sessions with former The Ghost of a Thousand guitarist Jag Jago and endless hours of songwriting. The first part, entitled 'The Bastard Son', is a testament to what Bastions can do as a band; a shining example of hair raising musicianship and sincere storytelling.
The concept behind this record revolves around a family in the 1950s, torn apart through the suicide of the mother – after losing her third child at birth; the colour that once held the family together drains away, leaving only a grey canvas. Paranoia and grief drives the father to abandon his two remaining children in the arms of the social services, who is just as mournful of their loss as he is. The tale really puts the impact of the record into perspective through the words that are yelled by lead vocalist Jamie Byrne and the dark desolate atmosphere captured by the music.
The aptly named 'Pallor' sets the mood with its eerie blues-infused hardcore as it enfathoms the senses with a dim and sorrowful colour scheme. This erupts into the adrenaline rush of 'With Love' and 'Life Less Lived', tracks filled with ferocious urgency and desperation, yet hiding behind the hardcore punk exterior, lays an interior of chilling gloom and descending blues-drenched fog. This finally leads to the cathartic outbreak of 'Amongst Crows', which features a soundscape that is slow and dissonant one moment, before erupting into a furious outburst the next, both phases led by the anguished screams of Jamie Byrne.
In summary, Bastions have crafted a beautifully sombre mix of blues and hardcore punk entwined with well-written storytelling. If this is part 1 of the tale, then part 2 will be just as musically and lyrically intense. With all due respect, Bastions have certainly proven their worth here, it would be an atrocity if such merit was to go unnoticed especially as this is creativity and innovation at its finest, without losing the bite and sincerity of their roots.
4/5
'Bedfellows Part 1: The Bastard Son' by Bastions is available on 18th February on Holy Roar Records.
Bastions links: Facebook|Twitter|Tumblr|Bandcamp
Words by Aaron Lohan (@ooran_loohan)