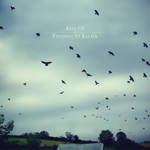 When listening to a band's album for the first time, the first impression is always important. Listening to Axis Of's upbeat take on what I can only seem to call punk (although many other influences are obvious) has done nothing but impress me. Having heard their name mentioned a few times recently due to their touring with The Bronx I was quite intrigued, and their debut album certainly did not disappoint.
Considering that Axis Of have only 3 members, they have managed to create a very big sound. 'Cardiel' opens the album, bursting into a full onslaught of sound within the first few seconds. Containing a chorus that will definitely sound huge live and a breakdown that has me singing along every time, this is the perfect choice of song to open the album.
Leading straight into the impossible to spell 'Mendelssohnstrasse' it's immediately obvious that Axis Of have their own sound, instantly recognisable and catchy. A great example of how backing vocals shouted gang-style doesn't have to overpower the music. 'We Dine On Seeds' maintains an impressively full sound, while starting to show their influences; Twin Atlantic and Biffy Clyro at times. Sounding slightly heavier than the previous tracks but still holding the mood perfectly, this is my favourite track so far.
Proving heavier than the previous song 'The World's Oldest Computer' jumps straight into an adrenaline fuelled almost manic song. Slightly reminiscent again of Biffy Clyro, it's obvious Axis Of still have much to prove. Getting much heavier as the track progresses, it leads straight into 'Aung', a song suggesting my previous notions of them getting slightly heavier was a major understatement. Finishing in just under 2 minutes, there is no doubt that this would be insane to see live. 
Slowing down to a song easier to sing along to, 'Stan Winston's Rough Seas' is a potential single for the band. Holding weight to the previous tracks but with a more radio friendly sound, this is sure to be a fan favourite. 'Brobdingnagian' is another song that took me a while to spell right. Opening with a relaxing guitar melody, the track breaks into a somewhat contrasting heavier sound, although maintaining the riff played at the beginning at times. Just when I thought the song had ended it breaks into a riff that got me moving. This song would be great to see live; the last minute contains no singing, but a full onslaught of riffs, powerful drums and energy. The crowd will love it. 
Another short song, 'Re-written In Big Ink' is 90 seconds of energy and anger that almost contrasts with the other songs, but maintains the sound honed from the beginning. 'Mapping St Kilda' breaks down from the energy that has just been thrown at you. This is my favourite song of the album, if I had the lyrics I'd be learning them to sing along to it. Providing the backing vocals that suggest the band are more than just a 3 piece, there isn't a moment in this song that lets it down. 
Being the longest track on the album, 'Edge Of The Canebrake' shows that while all the previous songs prove why Kerrang! has declared that "cult status looks assured", they have left the best until last. Including vocal harmonies which are so impressive it makes you wonder why there haven't been any in the other songs. Leading perfectly into the closing song 'Lifehammer', Axis Of bring the album to an end with a song that displays everything they're good at.
'Finding St Kilda' is a debut album that proves what Axis Of are capable of perfectly. Coming in at just 34 minutes, the album contains moments of melody, anger and adrenaline, catering for anyone. It's no surprise to read they've supported acts such as The Bronx and Twin Atlantic and with Kerrang predicting them gaining "cult status", there seems to be big things in the future for them. An impressive debut album that signals just the beginning of what's sure to be an exciting year for them. 
4/5
'Finding St Kilda' by Axis Of is released on 18th March on Smalltown America.
Axis Of links: Facebook|Twitter
Words by Callum McPhee (@Callum0510)