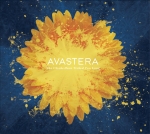 If the past few years have taught us anything it's that well produced pop-punk, with elements of metal thrown in, will have people going wild. It's no real surprise that Aussie newcomers Avastera have followed these rules and released an ambitious 6 track offering in the form of 'The Clocks Have Ticked Too Long'.
Formed only in the start of 2012 and having already shared the stage with an impressive array of scene heavyweights including an international tour of the Philippines, it's no surprise really that this release is such a well put together effort.
All the boxes are ticked; there are mammoth riffs, pounding drums and a mixture of the heavier side of screamo along with the gentler tones of alternative rock and pop-punk. Having Paul Leavitt (Yellowcard, All Time Low and The Dangerous Summer) on production duties certainly helps this offering. It is slick and sounds like it could be released by any of the aforementioned bands. 
Opener 'Hear Me Out' starts off very well and sounds very reminiscent of Forever The Sickest Kids meets A Skylit Drive. These Aussies know how to write a ridiculously catchy opener. They've clearly set their sights high and are hoping to make a big impact with this release. First impressions count for an awful lot remember but we're fairly confident Avastera won't have to worry about impressing people after they've heard this. 
Third track 'December Sun' opts for a far more relaxed approach and instead of the monster riffs. It's more alternative rock with subtle nods towards the pop influences here. Lead vocalist Mike Lang really shines on this track; he belts out the perhaps generic lyrics but if you're a fan of bands like Anberlin then this track should make its way onto your playlists. 
Closing track 'Ms. Conception' is your fairly standard heavy-pop-punk number. Having played with a variety of bands already such as Mayday Parade, Cartel and Silverstein, it's fairly apparent Avastera aren't ashamed to wear not only their heart but also their influences on their sleeves. It's a strong closer and leaves the right impression on the listener. 
However don't be fooled by the pop-punk label and the radio friendly productions on display, these Aussies are absolute beasts with their instruments. The guitar work is wild and wouldn't sound out of place on a Killswitch Engage album. There's the right balance of heaviness and melodic softer parts on this release. 
If you dig big hooks and beat downs and some damn catchy songs then take some time out to listen to 'The Clocks Have Ticked Too Long.' 
3/5
'The Clocks Have Ticked Too Long' by Avastera is available now.
Avastera links: Facebook|Twitter
Words by Colin Henderson (@colinah87)