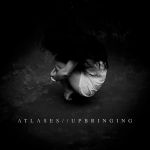 As a rule the metalcore genre is one in which it can be tricky to produce a record with particularly striking levels of maturity or finesse, particularly for young bands turning out their first offerings. But that is something that 'Upbringing', the debut EP from Berkshire upstarts Atlases, has in abundance.
Rooted firmly in the mould of the Architects and Bring Me The Horizon style of new generation of British metalcore, Atlases have wisely opted to reject the overly trodden road of cracking the distortion up as high as it will go, and shrieking out a series of insensible and indecipherable series of lyrics as quickly as possible.
Instead, all six tracks are well thought out and burst with a tempered fury which is nothing short of infectious.
Immaculate riffs and breakdowns are delivered with an impressive poise, with just the right amount of swelling Post-Hardcore sounding guitar tracks thrown in to the mix to suggest that, just occasionally, Atlases are happy to stop trying to tear the listeners face off and merely punch them playfully about the chops instead.
Judging by the ferocity of frontman Jack Parsons vocals, which at no point drop to anything less than a heavy hitting, throat shredding roar, his fellow band members must have done a remarkable job of keeping him massively pissed off in the studio.
Contrasting with the guttural vocals are some unexpectedly profound lyrics which, while based largely around the frustrations of life and its various human relationships, contain some neatly crafted turns of phrase and use of imagery which borders on the poetic.
It is genuinely difficult to believe that 'Upbringing' could possibly be Atlases first ever release, even more so that the band has band has been together just a year. Presumably someone has forgotten to tell them that debuts are not supposed to sound so well rounded or technically proficient.
If Atlases can deliver as consistently live as they have over the six tracks here, then they'll quickly build a hefty reputation and be heading for the top of their scene in no time at all.
4/5
'Upringing' by Atlases is out on the 27th January.
Atlases links: Website|Facebook|Twitter
Words by Dane Wright (@MrDaneWright)