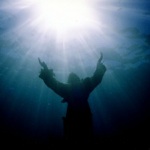 Atlas : Empire return with their second EP 'Somnus',  showcasing their progressive rock in true form. The five track release blends a variety of elements and boasts a journey just short of 25 minutes, with each track exploring the band's talents in real depth.
From the tranquillity of opener 'Keep This In The Shallows', to the edgier 'Mitchy Valentino Sleeps With The Fishes', Atlas : Empire take an experimental approach and create ambience right where it's needed. The varied vocal structures throughout the EP are admirable, transitioning between soft and chilling to harsher vocals dependent on the mood of the track. With a large section of instrumental focus in 'In The Arms Of The Abyss', you find yourself getting lost within the melodies; the guitars are soft and elegant, expressing character throughout the record and there's a real hint of emotion that oozes through this track in particular.
Rooting back to the chilling ambience that Atlas : Empire initially showcased, 'Somnus' presents '…Off The Map' and 'Binary Lung'. Displaying soothing harmonies in the former of these two tracks, the band add to their haunting presence and continue to express true musicianship and musical ability.
Admittedly it took a few listens to fully appreciate 'Somnus', but once you do hit that stage then you realise that Atlas : Empire are onto something pretty special. For a second EP, 'Somnus' is most impressive and if these guys keep on this path then it could reap them success. If you like Oceansize, Deftones and At The Drive In then there's no doubt that you will be charmed by the ways of Atlas : Empire.
4/5
'Somnus' by Atlas : Empire is out now on Cold War Legacy Records.
Atlas : Empire links: Facebook|Twitter|Bandcamp
Words by Hannah Gillicker (@HannahGillicker)