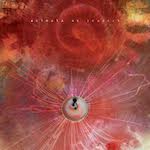 Virtuoso technical guitar god Tosin Abasi and his instrumental prog-metal outfit Animals As Leaders are back with their surprisingly easy listening third album 'The Joy Of Motion'.
Anyone familiar with Abasi and co's previous work will already know largely what to expect. Unique and constantly shifting time signatures and lightning fast melodic guitar wizardry are still the order of the day. However, kept to a minimum are the chugging bass lines so clichéd in the genre. Instead soaring synth runs and heavily Jazz influenced rhythm and bass lines are brought to the fore. The various elements to the sound are allowed to duke it out with the lead guitar at will. What is created are some pretty damned captivating sprawling sonic experiences.
There is a slight tendency in the prog-metal genre for bands to try too hard to show how skilled they are and how grandiose they can sound, the consequence that the mix ends up sounding cluttered and conceited. That is very much not the case here. Animals As Leaders are able to show restraint in grand standing their considerable respective talents, while still creating a vast sense of scale in many of the tracks. Also to be commended is the band's ability to use instrumental melodies to create well defined senses of mood.
While Animals As Leaders may not be to everyone's taste, there is no denying the soul southing properties of allowing their music to immerse the listener. Even for those with radically differently rock tastes, 'The Joy Of Motion' could surprise you as highly enjoyable and mood altering background music for when you're doing other things.
3.5/5
'The Joy Of Motion' by Animals As Leaders is released on 24th March on Sumerian Records.
Animals As Leaders links: Facebook|Twitter
Words by Dane Wright (@MrDaneWright)