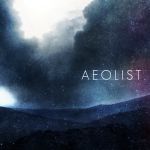 Hailing from Norwich, Aeolist are a progressive tech-metal band in the vein of The Contortionist and Between the Buried and Me. Bringing the progressive strife of long winding songs combined with excellent musicianship, Aeolist have their fingers on the pulse with this release.
This self-titled EP is comprised with four tracks spanning around the half an hour mark. The EP itself flows through from beginning to end continuously without fading, which gives a grand scale of this being a single beast with four entry points.
'I' thrusts the tech edge down the throats of listeners straight away with guitar hooks, sweeps and complex riffage. This is complimented by the equally impressive drumming, which keeps up the flow utilizing blasts, complex fills and fast beats. The action never stops for too long but when it does it's kept interesting and creative with post metal elements, which contain the chaos throughout.
<a href="http://aeolist.bandcamp.com/album/aeolist-2" data-mce-href="http://aeolist.bandcamp.com/album/aeolist-2">Aeolist by Aeolist</a>
'II' starts out with groove filled breakdowns over deep screeched vocals which all sound hefty.  Continuous time signature changes and jazzy segments are interlaced with downtuned chugging before epic solos soar. A great deal is going on here but it never feels forced or the need to show off.
Perhaps the most interesting track is the 11-minute wonder 'IV' which for the most part acts as an outro track, emitting more post-metal vibes with slow, deep building crescendos and vast chords. This track is easily the most experimental and showcases the bands ability to write longer passages, which stay engaging and awe-inspiring.
Aeolist tick all the right boxes, but do little in re-inventing the wheel. However with that being said this is an excellent first attempt and for such a young band is mind-blowing at the technical prowess displayed on this EP. In due time this band could very much become a name you hear lots of in the future of the underground UK metal scene.
3.5/5
'Aeolist' by Aeolist is out now.
Aeolist links: Facebook|Bandcamp
Words by Grant Fullick