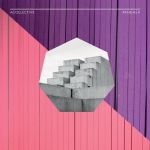 Acollective are a surreal bunch. There's a largely organic erraticism to their sound that perhaps only makes true sense when learning of their DIY ethics and humble beginnings as guerrilla street performers back in their shared home of Tel Aviv.
With the release of 'Pangea', the choices of musical direction and the moods conveyed are as black and white as ever. It's a record that leaps from dizzying Arcade Fire-esque marches into passages of frenzied synth lines and wild howling as heard on 'Breakapart', which comfortably ranks alongside the work of Canadian contemporaries The Dears.
Just as easily, the album relents on the spacious and tender 'Happiest Of Memorial Day', with wonderfully visual lyrics such as "neon billboard signs where the colours never fade away", and later, confidently delights with the acoustic sway of 'Custom'. Indeed in these moments of reserve, Acollective are showcasing their better material
For the most part, the diversity here is laudable, although stylistically, it could be said that there's inconsistencies on the record. From track to track, this could very well be a pick of a few different bands rather than a solid body of work from one. It's the sharp jumps like this where it doesn't feel like eclecticism in their influences but rather indecision.
I can't help but feel this occasional jarring is a minor flaw that could have been partially relieved by a reordering of the album tracks, and it certainly shouldn't dissuade the listener from immersing themselves in an otherwise accomplished and well executed record. It's easy to see that for Acollective, 'Pangea' is an endeavour of passion and purpose. And that's ultimately what counts.
3/5
'Pangea' by Acollective is out now on Alcopop! Records.
Acollective links: Facebook|Twitter
Words by Joe Danher