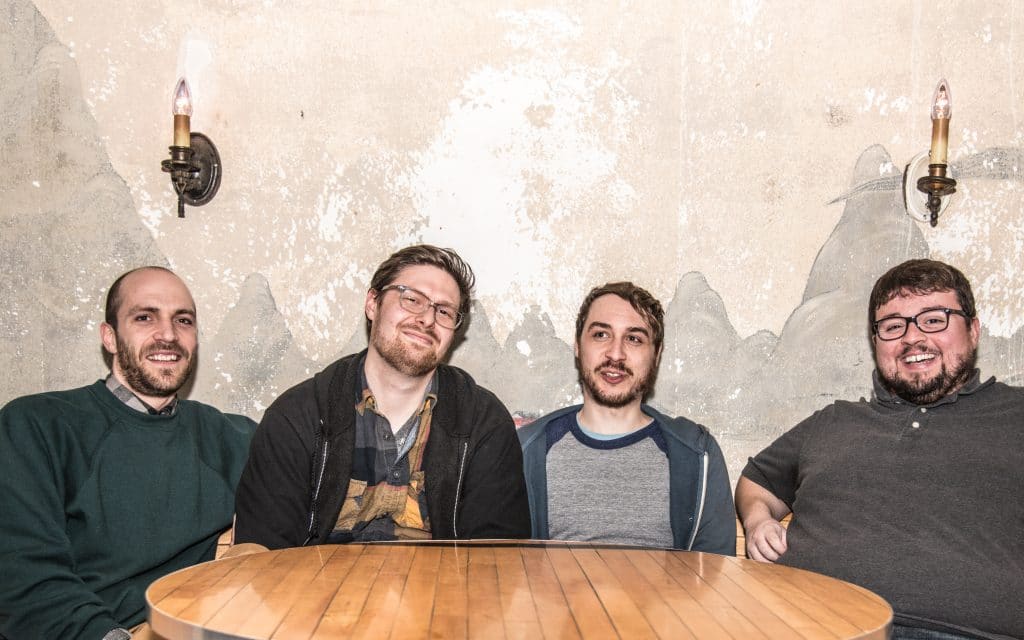 Ask any band to describe themselves and more often than not, you'll get an answer that is hard to pin down. Akron, Ohio quartet Curtail are no different. Bassist Dan Corby describes their debut album, 'All Your Luck', as "modernized '90s alternative" and he's not far off from being accurate.
Set for release this Friday (May 25th) through Skeletal Lightning, 'All Your Luck' is a record that goes beyond the 90s rock traits of distortion-ashed guitars, tightly wound hooks and intricate rhythms. Its 11 songs are connected by a sense of bold optimism with a hint of reflection.
Lead songwriter Jesse Sloan sums it up by telling us, "it's also about family, heartache, some abuse, facing personal demons, and coming to terms with the reality that some of those demons aren't going anywhere. Some things don't change—but life can be totally fucking wonderful and beautiful at the same time."
Curtail's formation four years ago follows years being part of Northeast Ohio's thriving DIY music community. Flanked by Sloan and Corby, who played together in the indie-pop band Bethesda, is guitarist/keyboardist/vocalist Ben Hendricks (from emo rockers Annabel) and drummer Eric Sandt.
With stylistic hints of Built to Spill, mellower The Dismemberment Plan and early Promise Ring throughout, songs such as 'Glow', 'Come Around' and 'Fair Amount' bed themselves into a comforting American indie/emo skin. Whereas 'Good Year' and 'Rush Hour' graciously take a softer, emo-centric approach. It makes 'All Your Luck' a warming listen that compels you with each listen.
In short, 'All Your Luck' is worthy of your time, and thankfully we're streaming the entire record ahead of its release this Friday.
'All Your Luck'
by
Curtail
is released 25th May on 
Skeletal Lightning
.
Curtail links: Facebook | Twitter | Instagram
Do you have a new video or release you'd like to premier on Already Heard? If so contact Sêan Reid to find out more.
---
If you have enjoyed reading this article and would like to help us produce more content and promote more great new music, please consider donating to our Patreon page.