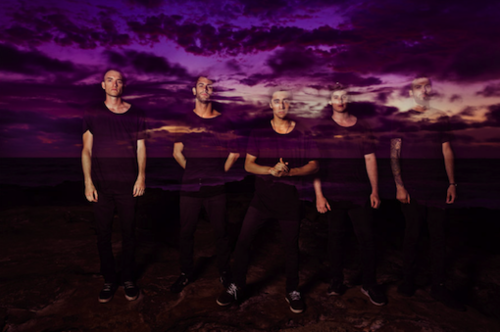 Former Northlane vocalist Adrian Fitipaldes has released a statement explaining his departure from the band. The singer cited vocal issues as the reason for his departure.
You can read his statement by clicking read more.
"I understand that the news of my departure from Northlane is a huge shock to everyone, so naturally I wanted to briefly explain why I decided to make this life changing decision.
Long story short, for the majority of my career in Northlane I had been experiencing severe vocal issues. My voice had fully blown out more times than I could count and overtime has reduced my vocal endurance to the point where any screaming at all takes a toll on my voice. With the busy touring schedule Northlane has it became increasingly difficult to manage the situation and started becoming a real source of stress physically and mentally for myself. Sadly it got to a point where I wasn't able to enjoy the dream we had worked so hard to realise.
When I look back on my years in Northlane I am thankful for all the wonderful and crazy experiences we shared together on the road. Being in Northlane directly influenced the person I am today and I am proud of who I've become. These past years have been crucial in the development and transition from my teenage life into adulthood.
I am and will continue to keep active creatively, I will be releasing more of my poetry, photography and possibly my own music in the near future as well. Though above all my own happiness and well being is my main focus at the moment.
Northlane will continue as a band without me and I have no doubt they will continue to achieve even greater feats of creativity and songwriting. I wish my brothers all the best in their future endeavors. This isn't the end but rather a new beginning for everyone.
I want to thank the band, my family and friends, everyone at UNFD, everyone who I was able to meet during my travels, including all the supporters who made it out to the shows to help me shout out the lyrics and move to the music. I'm eternally thankful for all of you. Your love and support was and has always been a continuing source of inspiration.
This isn't goodbye, rather I'll see you all later. Follow your heart, chase your dreams and do what's makes you happy, life is too short to live any other way.
Peace and love for all.
– Adrian Fitipaldes"