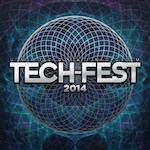 14 more bands for UK Tech-Fest has been announced with the likes of The Haarp Machine, Gorod, Aliases, Nexilva, Red Seas Fire, Destrage, and Aeon Zen being added to the four day festival.
Other names announced today are Atlantis Chronicles, Idiom, Orion, Kodeks, Mountains Under Oceans, The Colour Pink Is Gay, and Valis Ablaze.
UK Tech-Fest takes place at the Showground in Newark, Nottinghamshire from July 10th to 14th.
Weekend tickets cost £59.99 (+£20 for camping) and are on sale now from Ticket Script.